Cast
Winona Ryder
Joyce Byers
(Actor)
David Harbour
Jim Hopper
(Actor)
Joe Keery
Steve Harrington
(Actor)
Charlie Heaton
Jonathan Byers
(Actor)
Natalia Dyer
Nancy Wheeler
(Actor)
Millie Bobby Brown
Eleven
(Actor)
Latest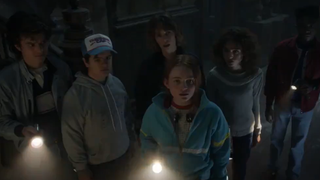 'Stranger Things' season 4 confirmed for 2022
"It is almost here," a voice (sounds like Noah Schnapp's Will) says in a brand new teaser trailer for Stranger Things season four. He is of course speaking of some kind of evil force that will be unleashed in the latest season of one of Netflix's marquee series, but it also fits nicely with the fact that this latest teaser confirms Stranger Things season four will arriv...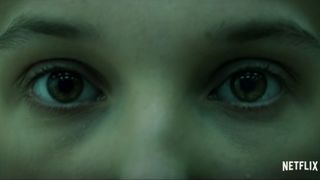 Stranger Things would like to remind you that Stranger Things 4 is still a thing
It's been more than a year since we were first teased with a teaser for Stranger Things Season 4, titled "From Russia With Love" in a callback to the old James Bond flick. (But with Hopper very much in the Gulag. But the global pandemic can even take its toll on the Upside Down, and we've not had new Stranger Things in, well, forever. Now we have a new teaser for Stranger Thing...
Similar Productions