Cast
Lin-Manuel Miranda
Self / Self - Artist
(Actor)
Chris Rock
Self / Self - Artist
(Actor)
Mahalia Jackson
Self / Self - Performer
(Actor)
Stevie Wonder
Self / Self - Musician
(Actor)
Abbey Lincoln
Self / Self - Performer
(Actor)
B.B. King
Self (archive footage) / Self - Performer
(Actor)
Latest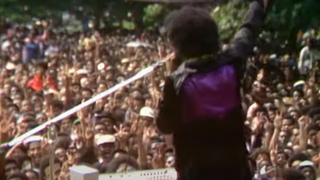 'Summer of Soul' trailer is here to rock music fans
While Woodstock earned all the headlines in 1969, the new documentary Summer of Soul shows that it wasn't the only historic musical festival that took place that year. A new trailer teases the July 2 release of Summer of Soul documentary, which shows never-before-seen footage of the 1969 Harlem Cultural Festival. Fully titled Summer of Soul (...Or, When the Revolution Could Not Be Televised...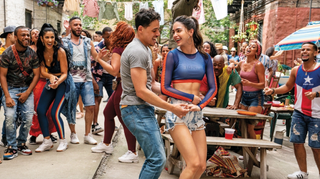 2021 summer blockbusters to make you fall in love with movie theaters again
The summer blockbuster season is back with long anticipated films like A Quiet Place Part II, In the Heights, F9 and more set for release, which all could help reignite audiences' passion for going to the movie theaters that has been waning in recent years. In a 2020, pre-pandemic report, the Motion Picture Association said there were about 11 million people in the U.S. that would qualify a...
Similar Productions