Latest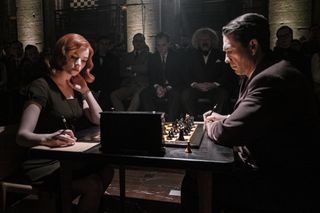 'The Queen's Gambit' sets records for Netflix
The Queen's Gambit is a hit. That's according to Netflix, which says that it's the streaming service's "biggest limited scripted series ever." It's limited in that you shouldn't expect another season, and scripted in that it's not a reality show. Netflix says that 62 million households have watched The Queen's Gambit in its first 28 days. (That num...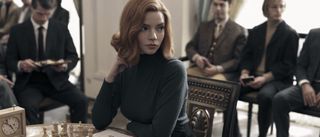 The Queen's Gambit review: Mate in seven
This review contains mild spoilers for The Queen's Gambit. Chess is a simple game to learn. The pieces move in particular ways, and that's that. But mastering the game? That's another matter. It takes time and work, sure. But there also are some with an innate talent — an ability to see the board and the moves in ways the rest of us simply can't. And some of those p...
Similar Productions