Latest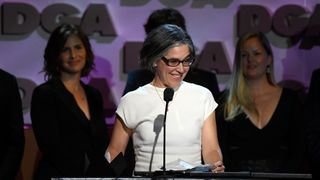 Nicole Kassell to direct a Wizard of Oz remake for New Line Cinema
Nicole Kassell is set to direct a brand new adaptation of the Wizard of Oz. As revealed by Deadline, New Line Cinema are the studio behind the remake. New Line holds the rights to the classic 1939 adaptation of L. Frank Baum's children's story, but are now seeking a fresh take on Baum's classic tale. Nicole Kassell has been signed up for the Wizard of Oz remake after the studi...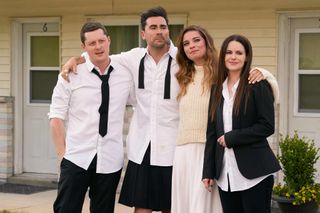 Here's where you can watch the shows that won big at the Emmy Awards
There is so much good television right now. Kimmel joked (probably too many times) during the Emmys ceremony that we all rely on it so much right now that it's become a part of our family. Given how much we all gushed over the Rose family from Schitt's Creek taking home a whole lotta gold, the sentiment's kind of hard to argue with at this exact second.  Obviously every viewer ...
Similar Productions